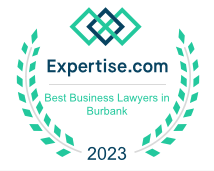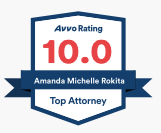 Unveiling the California Lemon Law: An Essential Guide for Los Angeles Residents
A Comprehensive Guide for Vehicle Owners in Los Angeles and Beyond
Understanding California Lemon Law is crucial for vehicle buyers in LA or California facing persistent issues. This comprehensive law acts as a shield for consumers who find themselves stuck with defective vehicles. This article explores California Lemon Law, its purpose, coverage, and benefits for Los Angeles and California residents.
Understanding the California Lemon Law
California Lemon Law safeguards consumers of new or certified pre-owned vehicles with significant defects. It provides recourse for individuals facing recurring issues with their vehicles, even after multiple repair attempts. Under this law, consumers have the right to seek remedies such as a refund, replacement vehicle, or monetary compensation.
Coverage of the California Lemon Law
The California Lemon Law applies to various vehicles, including cars, trucks, SUVs, motorcycles, and some recreational vehicles. It encompasses both new and certified pre-owned vehicles covered by the manufacturer's original warranty, regardless of whether the consumer purchased or leased the vehicle.
Types of problems covered
Persistent Engine and Transmission Issues:
Under the California Lemon Law, if your vehicle experiences recurring engine stalling, excessive oil consumption, or transmission malfunctions despite reasonable repair attempts, you may have grounds for a lemon law claim.
Electrical System Malfunctions:
Electrical system malfunctions can range from minor nuisances to safety hazards. If your vehicle suffers from persistent battery drain, faulty wiring, or recurring dashboard error messages that cannot be resolved after multiple repair attempts, you may be eligible for protection under the lemon law.
Brake and Steering System Defects:
Issues with brakes and steering systems can jeopardize the safety of a vehicle. If you encounter recurring brake failure, unresponsive steering, or problems with the vehicle's stability control system, you may have a strong lemon law claim.
Safety-related Defects:
The California Lemon Law takes safety-related defects very seriously. Examples of such defects include faulty airbags, seatbelt malfunctions, or structural integrity issues. If you have experienced multiple instances of safety-related defects that remain unresolved despite repair attempts, it is crucial to consult with a lemon law attorney to explore your legal options.
Benefits of Hiring a Lemon Law Lawyer in Los Angeles, California
When dealing with the complexities of the California Lemon Law, seeking the assistance of a knowledgeable lemon law lawyer is highly recommended. Here's how a lemon law lawyer in Los Angeles or California can benefit you:
Expert Guidance: A lemon law lawyer understands the nuances of the law and can guide you through the legal process with expertise and precision.
Evaluation of your Case: A skilled attorney will assess the details of your situation, including repair records and correspondence with the manufacturer, to determine the strength of your lemon law claim.
Negotiation and Settlement: A California lemon law lawyer will handle negotiations with the manufacturer or dealership on your behalf, working towards a fair settlement or resolution.
Court Representation: If a resolution cannot be reached through negotiation, your lemon law lawyer will provide effective representation in court, advocating for your rights and seeking the best possible outcome.
Empowering Consumers with the California Lemon Law: Your Path to Resolution and Compensation
The California Lemon Law is a vital protection for consumers in Los Angeles and throughout California. Understanding its intricacies is crucial if you find yourself dealing with persistent issues in your vehicle. Consulting with a lemon law lawyer in Los Angeles or California can provide you with the expertise and guidance needed to navigate the legal process effectively. Remember, the California Lemon Law is designed to ensure that you receive the resolution and compensation you deserve for your defective vehicle.
TRUSTED LEMON LAW LAWYER IN LOS ANGELES
Rokita Law P.C. is a Los Angeles law firm currently accepting Lemon law cases. We have a proven track record of success in helping clients get the justice they deserve. If you recently purchased or leased a defective car, truck, SUV, or RV, you may be entitled to a refund or a replacement vehicle under the California Lemon Law. However, navigating the Lemon Law can be complex and time-consuming. That's where we come in. Our experienced attorneys have a deep understanding of the Lemon Law and the resources to fight for your rights. We will work tirelessly to get you the compensation you deserve, including a refund, a replacement vehicle, or even financial damages. Don't wait to get help. Contact Rokita Law P.C. today for a free consultation. We will review your case and explain your legal options. If you have a Lemon law case, don't wait to get help. Contact Rokita Law P.C. today for a free consultation. We will review your case and explain your legal options.
Attorney Advertising Material. Rokita Law P.C. Content for informational purposes only. The statements provided are not legal advice and should not be interpreted as such. 11340 W. Olympic Bl. Suite 266 Los Angeles, CA 90064. Results may vary. This is not a guarantee, warranty, or prediction regarding the outcome of your case. Posts are for educational purposes only and are based on California law only. Consult with a qualified attorney for legal advice on your specific case.⁠
Serving You With Excellence, Passion, & Integrity
Fill out the contact form or call us at
(888) 765-4825
to schedule your consultation.