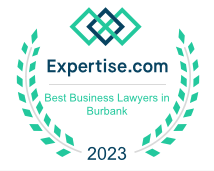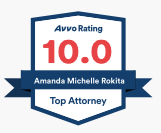 Understanding the Difference Between an Asset Purchase and a Stock Purchase
When starting or expanding a business, it is important to work with a business attorney who understands the differences between an asset purchase and a stock purchase. Knowing the difference can help you make the right decision when it comes to buying or selling a business. Here are some of the key differences between an asset purchase and a stock purchase for a corporation.
What is an Asset Purchase?
An asset purchase is when one company purchases another company's assets, such as equipment, inventory, accounts receivable, and other tangible items. The purchaser does not acquire any of the liabilities associated with the purchased assets. Companies frequently employ this type of transaction to acquire the assets of another company without bearing any of its liabilities.
What is a Stock Purchase?
A stock purchase is when one company purchases another company's shares of stock. This type of transaction allows the purchaser to take control over the entire company, including all of the company's assets and liabilities. It also allows them to become part owners in the target company and have voting rights in corporate decisions. If a buyer acquires "capital stock", they not only acquire the assets, but also the liabilities. A stock purchase agreement can always include an indemnification provision to avoid liabilities.
Advantages and Disadvantages of Each Type of Transaction
Both types of transactions have their advantages and disadvantages depending on your particular situation. An asset purchase has less risk since you are only obtaining certain assets without taking on any liabilities from the seller. However, this type of transaction may be more expensive since you will need to pay for each individual asset separately. A stock purchase may be less expensive since you are purchasing all assets at once but it comes with more risk since you are taking on all liabilities associated with those assets as well as any potential legal issues that may arise from past actions taken by the seller.
When Should You Use Each Type?
The best way to decide which type of transaction is right for your situation is to consult with an experienced business lawyer in Los Angeles who has experience in business litigation and corporate law. They will be able to advise you on which option makes sense for your particular circumstances and provide counsel throughout the process so that you can make informed decisions about your business's future success.
Rokita Law-Trusted Business Lawyers in Los Angeles
Amanda Rokita's expertise, knowledge, and experience in business litigation instill confidence that Rokita Law is handling your legal matters with the utmost care. Our committed team of experienced professionals provides the best possible service, making sure that your case is in good hands. As an experienced litigator, Amanda has a dynamic approach to representing clients and handling her cases.
If you're looking for help to navigate through any legal conflicts involving your business or property, call upon the trusted name of Rokita Law today! Our team will be more than willing to assist you every step of the way. Don't take on tough business litigation alone – involve the help of an attorney who knows how to get results. Involved in a business dispute? Call Rokita Law! Schedule a consultation today to see how our team can help you navigate the complex world of business litigation.
Attorney Advertising Material. Rokita Law, P.C. advertises on this post, and it provides the content for informational purposes only. The statement does not intend to provide legal advice, and people should not interpret it as such. 11340 W. Olympic Bl. Suite 266 Los Angeles, CA 90064. Results may vary. This is not a guarantee, warranty, or prediction regarding the outcome of your case. Posts are for educational purposes only and are based on California law only, except for trademarks and copyrights filed with the US Patent and Trademark Office (USPTO).
Serving You With Excellence, Passion, & Integrity
Fill out the contact form or call us at
(888) 765-4825
to schedule your consultation.