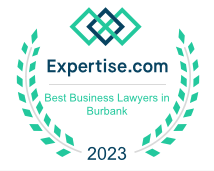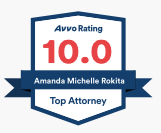 Understanding the California Limited Liability Company Act: Inspection Rights for Members | Rokita Law, P.C.
Understanding Inspection Rights for LLC Members under the California Limited Liability Company Act
The California Limited Liability Company Act provides protection for members of Limited Liability Companies (LLCs) and grants them the right to inspect the company's records. The right to inspect is a critical component of the LLC structure as it helps keep all members informed about the company's financial health and overall operations. This article explores California LLC members' inspection rights and the corresponding provisions in the Limited Liability Company Act.
What is the Law of the Limited Liability Company?
California's Limited Liability Company Act lays down the law for LLCs. The Act outlines LLC members' responsibilities, operational guidelines, and profit/loss distribution rules among company members. The Act also outlines the inspection rights that company members have and the information members can access.
What are the Inspection Rights of LLC Members in California?
Under the California Limited Liability Company Act, LLC members have the right to access, review and copy the company's records and documents, including its articles of incorporation, operating agreement, balance sheets and profit and loss statements. Members also have the right to view the company's financial statements, tax returns, and any additional information that pertains to their company's operations.
All members, regardless of share percentages, have inalienable inspection rights that can't be limited by the LLC Agreement. LLC members have an absolute right to access information and records impacting their investments, irrespective of the operating agreement. Upon proper written request, the LLC must furnish access or copies of its books and records to members.
Importance of Inspection Rights for LLC Members
Inspection rights for LLC members are critical for the successful operation of their company.
Accessing company records enables members to monitor financial performance and detect fraudulent activities within the company. This information helps members maintain transparency and trust, allowing members to make decisions to protect their interests within the company.
These rights are crucial during legal disputes, audits, and mergers/acquisitions to safeguard members' interests. During such occasions, members may need access to the company's financial records to ensure and cross-check with financial information with any potential buyers, investors, or counsel to ensure compliance with different legal requirements.
Empowering LLC Members: The Significance and Protection of Inspection Rights in California
The California LLC Act grants members extensive inspection rights, providing access to financial records and documents. These rights are essential to ensure transparency and to safeguard the investments that members make.
LLC Operating Agreement can't diminish these rights, rendering them vital for company efficiency and success. Members should ensure that they exercise these inspection rights and seek counsel if they face any restrictions from the LLC management in procuring their rights.
TRUSTED BUSINESS LAWYER IN LOS ANGELES
Amanda Rokita's business litigation expertise ensures careful handling of your legal matters. At Rokita Law, we provide top-notch service, assuring your case is in capable hands. Amanda approaches cases dynamically, offering help with business or property disputes. Trust Rokita Law for results-driven legal support. Schedule a consultation today for expert assistance in business litigation.
Attorney Advertising Material by Rokita Law, P.C. 11340 W. Olympic Bl. Suite 266 Los Angeles, CA 90064 (888) 765-4825. Rokita Law, P.C. provides the content on this post for informational purposes only. The information should not be construed as, nor is intended to be, legal advice.⁠ Results may vary. This is not a guarantee, warranty, or prediction regarding the outcome of your case. Posts are for educational purposes only and are based on California law only, except for trademarks and copyrights filed with the US Patent and Trademark Office (USPTO).⁠
Serving You With Excellence, Passion, & Integrity
Fill out the contact form or call us at
(888) 765-4825
to schedule your consultation.