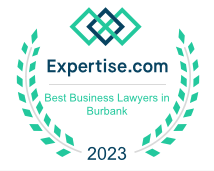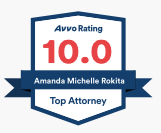 Trademark Filing: Stylized vs. Word Mark – Making the Right Choice | Rokita Law, P.C., Los Angeles
Safeguarding Your Brand: Logo or Word Mark Trademark Filing?
As a business owner, you know the importance of protecting your brand in today's market. Securing your brand's name and logo from unauthorized use is essential through trademark registration. When filing a trademark, a common question arises: logo or brand name as a word mark? In this article, we will dive into this topic and provide clarity to help you make the right decision.
The Difference: Word Mark vs. Logo/Stylized Mark | trademark filing
Firstly, let's clarify the difference between a word mark and a logo / stylized mark. A word mark protects the brand's words, while a logo mark protects the brand's design element. You can file a trademark registration for each one separately or both together.
When it comes to which one to register, it ultimately depends on your branding strategy. If your brand name is unique and memorable, then a word mark is the right choice for you. Registering a logo mark is essential if your logo is heavily associated with your brand. Combining a word mark and logo mark offers ultimate brand protection in certain cases.
Benefits and drawbacks exist when registering a word mark or logo mark, despite these factors to consider.
Benefits of a Word Mark
Since word marks only protect characters, they can be used in conjunction with any type of design while retaining trademark rights.
A word mark protects your brand name, product name, tagline, or slogan. A word mark protects the characters of the mark, which allows use with any type of design while maintaining trademark rightsl This allows more versatility and broader protection in terms of changing the logo design while keeping the protection of the brand's name intact.
Benefits of a Stylized Mark
A stylized or design mark protects specific stylized elements of your mark, which may include graphics, colors, fonts, special characters, arrangement, or spacing. A stylized mark is a visual representation of your brand, making it easier for customers to associate your business with your logo. It allows for protection of any unique design element you want to be associated with the brand, making it easier to protect against counterfeiters. A stylized mark does not need to contain words. A design mark only protects the words in relation to the specific design provided to the USPTO.
What Type of Protection Does A Stylized Mark Offer? trademark filing
The protection a stylized mark offers is much more narrow compared to a word mark. Protection only covers the design exactly as it appears in the application. Even seemingly small changes to a design, such as slightly altering the font style, could require a new filing to provide registered protection.
When to Register Both a Word Mark and Logo Mark
In some cases, it is important to register both a word mark and stylized mark. For example, if your brand is "ABC," you may want to register "ABC" as the word mark and the logo design as the logo mark. This provides extra protection against competitors trying to use either the name or logo to exploit your brand.
The Importance of Hiring a Trademark Lawyer Los Angeles
Trademark registration can be a complex process. To ensure proper protection, it is essential to hire an experienced trademark lawyer with experience in intellectual property law and business law. An experienced trademark lawyer can advise you on the best trademark strategy to protect your brand, register your trademark correctly, and offer representation in case of legal issues.
Moreover, trademark lawyers in Los Angeles can also help you with the registration of your brand name and logo. Having a reliable trademark lawyer is essential to provide you with the legal expertise and support necessary to establish your business foundation successfully.
Making the Right Choice: Securing Your Trademark with Expert Guidance
In conclusion, when filing a trademark, it is essential to consider whether a word mark, logo mark, or both are the right choice for your brand. Regardless of your decision, it is crucial to work with a skilled trademark lawyer Los Angeles to ensure that your trademark registration is done correctly and thoroughly. With the right protection, your business can continue to thrive and grow in today's competitive market.
TRUSTED INTELLECTUAL PROPERTY LAWYER IN LOS ANGELES
When it comes to running your business, there are plenty of things to consider, and it can be difficult to keep track of all the legalities required to operate efficiently. Enlisting the services of an experienced business lawyer can ensure that any legal issues that arise in your business are sufficiently addressed and resolved.
With Rokita Law, you can breathe a little easier knowing you have a business lawyer on your side that offers solutions to many legal needs with experience, passion, and integrity. Located in Los Angeles, California, we practice in many areas, like civil litigation, business law, real estate law, and intellectual property, to give you well-rounded support with trusted, professional lawyers.
Schedule a consultation today to find out how we can help, and watch your business thrive.
Attorney Advertising Material by Rokita Law, P.C. 11340 W. Olympic Bl. Suite 266 Los Angeles, CA 90064 (888) 765-4825. Rokita Law, P.C. provides the content on this post for informational purposes only. The information should not be construed as, nor is intended to be, legal advice.⁠ Results may vary. This is not a guarantee, warranty, or prediction regarding the outcome of your case. Posts are for educational purposes only and are based on California law only, except for trademarks and copyrights filed with the US Patent and Trademark Office (USPTO)
Serving You With Excellence, Passion, & Integrity
Fill out the contact form or call us at
(888) 765-4825
to schedule your consultation.