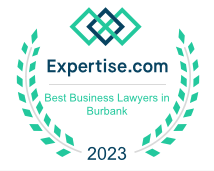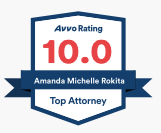 Navigating the Legal Implications of Hiring Independent Contractors in California | Rokita Law, P.C.
All About Hiring Independent Contractors in California
The legal implications of hiring independent contractors in California are significant. Business owners must comply with independent contractor laws to avoid legal issues and ensure compliance. This article delves into legal implications of hiring independent contractors in California and offers business protection guidance.
Defining Independent Contractors
Defining independent contractors is essential to grasp legal implications of hiring them in California. An independent contractor is an individual who offers contract-based services to a business, distinct from an employee. Independent contractors do not receive benefits, paid leave, or other employment benefits, unlike employees. They are also responsible for their own taxes, insurance, and other expenses.
Independent Contractor vs. Employee
While the line between employees and independent contractors may seem clear, it can be surprisingly blurry. The California Supreme Court uses a three-part test to differentiate between employee and independent contractor status. The test examines the worker's degree of control over their work, whether the work performed is part of the business's regular business operations, and the degree of independence the worker has. If a worker fails to meet any of the three criteria, they are considered an employee under California law.
Legal Implications of Misclassification
Misclassifying an employee as an independent contractor can lead to severe legal and financial repercussions for a business. Employers are required to pay payroll taxes, Social Security, and Medicare taxes for employees, but not for independent contractors. Misclassifying employees as independent contractors can result in IRS and FTB penalties and fines for businesses. In addition to being denied benefits, misclassified workers can also sue their employers for back pay. This is because misclassification can result in workers being paid less than they are entitled to, as well as being denied overtime pay and other benefits. Workers who believe they have been misclassified should contact an attorney to discuss their legal options.
Classification is Crucial
The significant legal implications of misclassifying workers make it crucial for businesses to take the time to correctly classify their workers. This means carefully considering the factors that distinguish employees from independent contractors, such as the level of control the business exercises over the worker, the worker's opportunity for profit or loss, and the worker's right to set their own hours and work location. Businesses should also have written agreements in place with independent contractors to ensure that the terms of their engagement are clear. These agreements should outline the services to be provided, detail the compensation to be paid, and define the rights and responsibilities of both parties.
Protecting Your Business
To protect your business from legal and financial liabilities related to independent contractors, it is important to have the right legal documents and protections in place. A well-structured independent contractor agreement should outline the scope of work to be performed, specify the engagement's duration, define payment terms, include termination clauses, and address intellectual property rights. A properly drafted independent contractor agreement can help protect your business from disputes and legal issues related to independent contractors.
Protecting Your Business: The Importance of Compliance with Independent Contractor Laws in California
In conclusion, the legal implications of hiring independent contractors in California are significant. Misclassifying workers can lead to financial and legal liabilities for your business. Properly classifying workers and having the right legal agreements in place can help protect your business from disputes and legal issues. If you are uncertain about the legal requirements related to independent contractors, it is advisable to consult with an experienced business litigation lawyer in Los Angeles.
TRUSTED BUSINESS LAWYER IN LOS ANGELES
Amanda Rokita handles your legal matters with care, drawing upon her expertise and experience in business litigation. At Rokita Law, our committed team provides top-notch service, giving you peace of mind that your case is in capable hands. Amanda's dynamic approach as an experienced litigator sets her apart. If you're facing legal disputes in your business or property matters, rely on Rokita Law's trusted name. Don't face tough business litigation alone—get results with an attorney's help. Have a business dispute? Call Rokita Law for a consultation and let our team guide you through complex business litigation.
Attorney Advertising Material by Rokita Law, P.C. 11340 W. Olympic Bl. Suite 266 Los Angeles, CA 90064 (888) 765-4825. Rokita Law, P.C. provides the content on this post for informational purposes only.Do not interpret the information as legal advice. Its intent does not align with that purpose. Results can fluctuate. This is not a guarantee, warranty, or prediction regarding the outcome of your case. Posts are for educational purposes only and are based on California law only, except for trademarks and copyrights filed with the US Patent and Trademark Office (USPTO).⁠
Serving You With Excellence, Passion, & Integrity
Fill out the contact form or call us at
(888) 765-4825
to schedule your consultation.