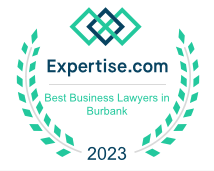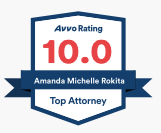 Navigating Founder Disputes: How a Business Lawyer Can Help You Regain Control of Your Company
What Are Founder Disputes and Why Do They Occur?
Starting a business with a co-founder can be an exciting and rewarding journey. However, disagreements can arise, and sometimes they can lead to founder disputes.
The Risks of Not Addressing Founder Disputes
These disputes can be detrimental to the company's success, as well as the personal relationships of those involved. In this blog post, we will explore ways to regain control of your company during founder disputes.
How a Business Lawyer Can Help Resolve Founder Disputes
The first step in regaining control of your company is to seek legal counsel from a business lawyer. A skilled business lawyer can help you understand your legal rights and options. They can also advise you on how to proceed with the dispute and help you negotiate a settlement.
Determine the Cause of the Dispute
It's crucial to determine the root cause of the dispute. Is it due to a difference in opinion regarding the company's direction, finances, or other factors? It's important to have an open and honest conversation with your co-founder(s) to address the issue. A mediator may be necessary to facilitate the discussion.
Review the Company's Operating Agreement or Bylaws
Reviewing the company's operating agreement can help you understand your legal rights and obligations. The agreement should outline the procedures for resolving disputes, including any provisions related to buying out a co-founder or the transfer of ownership. Your business lawyer can help you review the agreement and understand your options.
Consider a Buyout
If negotiations fail, a buyout may be the best option. A buyout involves purchasing the shares or interest of the co-founder(s) involved in the dispute. Your business lawyer can help you negotiate a fair price and draft a buyout agreement.
Protect Your Intellectual Property
During a founder dispute, it's important to protect your intellectual property. This includes trademarks, patents, copyrights, and trade secrets. Your business lawyer can help you protect your intellectual property by registering your trademarks, patents, and copyrights. They can also help you create a plan to protect your trade secrets.
Move Forward
Once the dispute has been resolved, it's time to move forward. Rebuilding relationships with your co-founder(s) may take time and effort. It's important to establish clear lines of communication and to work towards rebuilding trust.
Final Thoughts: Protecting Your Business with a Business Lawyer
Founder disputes can be a challenging experience for any business. Seeking legal counsel from a business lawyer, determining the root cause of the dispute, reviewing the company's operating agreement, considering a buyout, protecting your intellectual property, and moving forward are all critical steps in regaining control of your company. If you are facing a founder dispute, contact a business lawyer in Los Angeles to help you navigate the process and protect your legal rights.
Rokita Law-Trusted Business Lawyers in Los Angeles
Amanda Rokita's expertise, knowledge, and experience in business litigation instill confidence that Rokita Law is handling your legal matters with the utmost care. Our committed team of experienced professionals provides the best possible service, ensuring that your case is in good hands. As an experienced litigator, Amanda has a dynamic approach to representing clients and handling her cases.
If you're looking for help to navigate through any legal disputes involving your business or property, call upon the trusted name of Rokita Law today! Our team will be more than willing to assist you every step of the way. Don't take on tough business litigation alone – involve the help of an attorney who knows how to get results. Involved in a business dispute? Call Rokita Law! Schedule a consultation today to see how our team can help you navigate the complex world of business litigation.
Attorney Advertising Material. Rokita Law, P.C. advertises on this post, and it provides the content for informational purposes only. The statement does not intend to provide legal advice, and people should not interpret it as such.11340 W. Olympic Bl. Suite 266 Los Angeles, CA 90064. Results may vary. This is not a guarantee, warranty, or prediction regarding the outcome of your case. Posts are for educational purposes only and are based on California law only, except for trademarks and copyrights filed with the US Patent and Trademark Office (USPTO).⁠
Serving You With Excellence, Passion, & Integrity
Fill out the contact form or call us at
(888) 765-4825
to schedule your consultation.