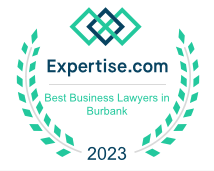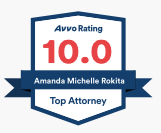 Los Angeles Real Estate Lawyer's Insight: Mechanics Liens in California Explained | Rokita Law, P.C.
Navigating Real Estate Litigation: The Significance of Mechanics Liens in California Construction Projects
Want to read Los Angeles business law, let read how it's work. Real estate litigation is a complex area of law that requires the expertise of a well-versed and experienced attorney. Building projects have suppliers, contractors, and subcontractors, each with specific roles in the construction process. Intricate relationships can lead to payment, quality, and other disputes between these parties in construction projects. Basics of mechanics liens are crucial for California's construction industry, as they impact real estate litigation significantly.
What Are Mechanics Liens?
Contractors, subcontractors, and workers can file a mechanics lien against the property owner as a legal claim. It allows them to recover unpaid fees, labor, and material costs. California's Civil Code governs mechanics liens, requiring individuals to adhere to specific rules and procedures for a valid claim.
All About Filing a Mechanics Lein
Licensed individuals or companies supplying labor or materials for a property can file a mechanics lien in California if unpaid. This includes general contractors, subcontractors, suppliers, architects, and engineers. Before filing a mechanics lien, the claimant must provide the property owner with a preliminary notice of their intent. Since a primary contractor typically has a contract with the property owner, they may not need to provide preliminary notice. A preliminary notice is always required if there is a lender on the project.
Following the preliminary notice, the next step is to file a mechanics lien with the county recorder's office. The lien must include specific information, such as the name of the property owner, a description of the property, the amount of the claim, and the name of the claimant. The lien must also be filed within a specific time frame, which varies depending on the nature of the project.
After filing a mechanics lien, the property owner has the right to challenge it in court. If the court validates the claim, it can order the sale of the property to pay the outstanding debt. It is important to note that mechanics liens take priority over most other liens, including mortgages.
If you are a property owner, it is crucial that you understand the mechanics lien process in California. Failure to do so could result in unexpected costs and legal disputes. If you are a contractor, subcontractor, or supplier, it is important to give a preliminary notice and file a mechanics lien within the required time frame in order to protect your right to payment.
The Role of a Reputable Real Estate Litigation Lawyer in Los Angeles | Los Angeles business law
To navigate the mechanics lien process and protect your rights, partnering with a reputable real estate litigation lawyer in Los Angel can be beneficial. Whether you are a property owner or a construction professional, a knowledgeable attorney can provide valuable guidance and representation throughout the process.
Safeguarding Your Interests: The Importance of Mechanics Liens in California Real Estate Litigation
In conclusion, understanding the basics of mechanics liens is key for anyone involved in the construction industry as they play a vital aspect in real estate litigation in California. Whether you are a property owner, contractor, or supplier, working with an experienced real estate lawyer in Los Angel can help you protect your rights and avoid costly legal disputes. By following the rules and procedures outlined in California's Civil Code, you can ensure that your mechanics lien claim is valid and enforceable.
TRUSTED BUSINESS LAWYER IN LOS ANGELES
Amanda Rokita's expertise, knowledge, and experience in business litigation assure you that she handles your legal matters with the utmost care. At Rokita Law, our experienced team commits to offering you the best possible service, assuring you that your case is in good hands and allowing you to rest assured. As an experienced litigator, Amanda has a dynamic approach to representing clients and handling her cases. If you're looking for help navigating through any legal disputes involving your business or property, call upon the trusted name of Rokita Lawyer today! Our team will be more than willing to assist you every step of the way. Don't take on tough business litigation alone – involve the help of an attorney who knows how to get results. Involved in a business dispute? Call Rokita Law! Schedule a consultation today to see how our team can help you navigate the complex world of business litigation.  Los Angeles business law
Attorney Advertising Material by Rokita Law, P.C. 11340 W. Olympic Bl. Suite 266 Los Angele's, CA 90064 (888) 765-4825. Rokita Law, P.C. provides the content on this post for informational purposes only. The information should not be construed as, nor is intended to be, legal advice.⁠ Results may vary. This is not a guarantee, warranty, or prediction regarding the outcome of your case. Posts are for educational purposes only and are based on California law only, except for trademarks and copyrights filed with the US Patent and Trademark Office (USPTO).⁠
Serving You With Excellence, Passion, & Integrity
Fill out the contact form or call us at
(888) 765-4825
to schedule your consultation.