Please note that it has come to our attention that businesses are receiving emails from "Trademark Swift" and "Trademark Blink" using Amanda Rokita's name in the signature. Our office has never been affiliated with any third party trademark companies, some of which have been identified by the USPTO as a scam. We only offer trademark services through our law firm, Rokita Law, P.C. If you received one of these emails, we would greatly appreciate it if you would forward it to ar@rokitalaw.com.
Thank you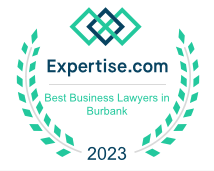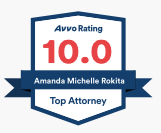 Legal Considerations for Starting a Restaurant in Los Angeles
Are you dreaming of starting your own restaurant in the vibrant city of Los Angeles? The idea of serving delicious cuisine and creating a unique dining experience can be incredibly appealing. However, before you embark on this exciting journey, it's crucial to understand the specific legal requirements and challenges involved in opening and running a restaurant in Los Angeles. In this blog post, we'll explore the key legal considerations, including permits, licenses, health regulations, and supplier contracts, to help you navigate the process successfully.
Permits and Licenses
1. Business License:
Before you can open your restaurant doors, you'll need to obtain a business license from the city of Los Angeles. This license serves as proof that your business is operating legally and complies with local regulations.
2. Health Permits:
Ensuring the safety of your patrons is paramount. Restaurants in Los Angeles must obtain health permits from the Los Angeles County Department of Public Health. This permit is essential to demonstrate compliance with health and safety regulations.
3. Alcohol License:
If you plan to serve alcoholic beverages in your restaurant, you'll need an alcohol license. These licenses are regulated by the California Department of Alcoholic Beverage Control (ABC), and the process can be complex. You will also need to obtain a Conditional Use Permit from the City of Los Angeles' Planning Department to ensure compliance with local regulations. A business lawyer in Los Angeles can assist you in navigating this intricate regulatory landscape.
4. Building Permits:
Modifying or constructing your restaurant space may require building permits. These permits ensure that your establishment complies with zoning regulations, fire safety codes, and other building requirements.
Health Regulations
5. Food Safety:
The Los Angeles County Department of Public Health enforces strict food safety regulations. Compliance is crucial to prevent foodborne illnesses and maintain the reputation of your restaurant.
6. Employee Health and Safety:
Your restaurant must adhere to labor laws, including minimum wage, overtime, and workplace safety regulations. Providing a safe and healthy work environment for your staff is essential.
Contracts with Suppliers
7. Supplier Agreements:
Your restaurant's success depends on reliable suppliers for fresh ingredients and essential goods. It's imperative to have well-drafted contracts with your suppliers to ensure consistent quality, pricing, and delivery terms. A Los Angeles business lawyer can help negotiate and draft these contracts to protect your interests.
8. Lease Agreements:
If you're renting a space for your restaurant, the terms of your lease agreement are critical. It's essential to understand your rights and responsibilities as a tenant. Lease agreements often include provisions related to rent, maintenance, and compliance with local regulations. If you decide to open a cloud kitchen, the facility may have you sign a "services agreement" to use a designated space vs. signing a lease. The impact between the two can significantly affect your business's rights and obligations. A Los Angeles business attorney can explain the differences between the two.
Employment Law
9. Employee Contracts:
Creating clear and legally compliant employment contracts is vital for both your protection and that of your employees. These contracts should outline job responsibilities, compensation, benefits, and termination procedures.
10. Wage and Hour Laws:
Los Angeles has specific wage and hour laws that govern minimum wage, overtime pay, and meal and rest breaks. Complying with these laws is essential to avoid costly legal disputes.
Navigating the legal landscape of opening and running a restaurant in Los Angeles can be overwhelming, but it's crucial for the success and longevity of your business. Seeking the guidance of a knowledgeable business lawyer in Los Angeles who specializes in restaurant-related legal matters can provide you with the expertise and peace of mind needed to focus on making your restaurant a culinary destination.
In conclusion, starting a restaurant in Los Angeles involves various legal considerations, including permits, licenses, health regulations, and supplier contracts. Ensuring compliance with these requirements is essential for a successful and legally sound restaurant operation. If you're embarking on this exciting journey, consult with a business lawyer in Los Angeles to navigate the complexities of restaurant-related legal matters effectively.
Remember, starting a restaurant is more than just serving delicious food; it's about building a sustainable and legally compliant business that can thrive in the bustling Los Angeles dining scene.
Trusted Business Lawyers In Los Angeles
Starting a business in Los Angeles is a thrilling journey, but it comes with a unique set of legal considerations. To ensure a successful start and protect your business from potential legal pitfalls, it's advisable to consult with a business attorney or small business lawyer in Los Angeles who can provide tailored guidance based on your specific needs. By addressing these key legal considerations, you'll be well on your way to building a thriving business in the City of Angels.
Amanda Rokita's expertise, knowledge, and experience in business litigation assure you that she handles your legal matters with the utmost care. At Rokita Law, our experienced team commits to offering you the best possible service, assuring you that your case is in good hands and allowing you to rest assured. As an experienced litigator, Amanda has a dynamic approach to representing clients and handling her cases. If you're looking for help navigating through any legal disputes involving your business or property, call upon the trusted name of Rokita Law today! Our team will be more than willing to assist you every step of the way. Don't take on tough business litigation alone – involve the help of an attorney who knows how to get results. Involved in a business dispute? Call Rokita Law! Schedule a consultation today to see how our team can help you navigate the complex world of business litigation. 
Attorney Advertising Material by Rokita Law, P.C. 11340 W. Olympic Bl. Suite 266 Los Angeles, CA 90064 (888) 765-4825. Rokita Law, P.C. provides the content on this post for informational purposes only. The information should not be construed as, nor is intended to be, legal advice.⁠ Results may vary. This is not a guarantee, warranty, or prediction regarding the outcome of your case. Posts are for educational purposes only and are based on California law only, except for trademarks and copyrights filed with the US Patent and Trademark Office (USPTO).⁠
Serving You With Excellence, Passion, & Integrity
Fill out the contact form or call us at
(888) 765-4825
to schedule your consultation.