Please note that it has come to our attention that businesses are receiving emails from "Trademark Swift" and "Trademark Blink" using Amanda Rokita's name in the signature. Our office has never been affiliated with any third party trademark companies, some of which have been identified by the USPTO as a scam. We only offer trademark services through our law firm, Rokita Law, P.C. If you received one of these emails, we would greatly appreciate it if you would forward it to ar@rokitalaw.com.
Thank you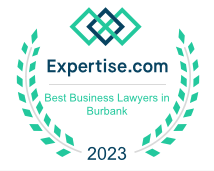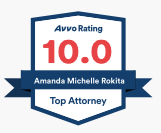 Legal Considerations for Starting a Fashion Business in Los Angeles
Starting A Fashion Business in Los Angeles:
Starting a fashion clothing business in the vibrant and trendsetting city of Los Angeles can be an exciting venture. However, like any business, there are several legal considerations you need to address to ensure your fashion business thrives without legal setbacks. In this blog post, the experienced Los Angeles business lawyers of Rokita Law will guide you through the essential legal aspects to consider when launching your fashion clothing business in Los Angeles.
Business Structure:
Choosing the right business structure is your first legal decision. Common options include sole proprietorship, partnership, LLC (Limited Liability Company), or corporation. Each has its implications for taxation, liability, and management. Consulting with a business attorney in Los Angeles can help you make the right choice for your fashion business.
Business Registration:
In Los Angeles, you'll need to register your business with the appropriate government authorities. This may involve obtaining a California state business license, a Los Angeles city business license, and possibly additional permits based on your specific location and business activities. Failure to do so can result in fines and legal complications.
Trademark Protection:
Protecting your brand is crucial in the fashion industry. Consider trademarking your business name, logo, and any unique designs or slogans associated with your clothing line. Trademark registration provides legal protection against others using your brand identity without permission.
Intellectual Property Rights:
Understand and respect intellectual property rights when it comes to fashion designs and patterns. Ensure that your clothing designs do not infringe on existing copyrights or trademarks. Likewise, be vigilant about protecting your own designs from unauthorized use.
Contracts and Agreements:
Contracts are a fundamental aspect of the fashion industry. You'll need contracts for manufacturing, distribution, and licensing agreements. It's essential to have clear and legally binding contracts to protect your interests in these business relationships.
Employment and Labor Laws:
If you plan to hire employees, familiarize yourself with California's labor laws, including minimum wage, overtime, and employee rights. Complying with these laws is crucial to avoid legal disputes and penalties.
Consumer Protection:
California has strong consumer protection laws. Ensure that your clothing business complies with labeling and advertising regulations. Provide accurate information about your products to avoid false advertising claims. You must also ensure that your products do not violate Proposition 65.
E-commerce and Privacy:
If you plan to sell clothing online, you must adhere to e-commerce regulations, including customer data privacy and online sales tax requirements. California has specific rules regarding online businesses, so stay informed to ensure compliance.
Environmental Regulations:
Environmental sustainability is a growing concern in the fashion industry. Be aware of environmental regulations that may apply to your business, especially if you manufacture or source materials locally.
Zoning and Location:
Consider zoning laws and regulations when selecting a physical location for your fashion store or studio. Ensure that your chosen space complies with zoning requirements for commercial use.
Conclusion:
Starting a fashion clothing business in Los Angeles can be a rewarding endeavor, but it's essential to navigate the legal landscape carefully. Seeking guidance from a qualified business attorney who understands Los Angeles' unique legal environment can help you establish a strong legal foundation for your fashion business, allowing you to focus on creativity and growth with confidence. By addressing these legal considerations, you'll be well on your way to building a successful fashion clothing brand in the heart of Los Angeles.
Trusted Business Lawyers In Los Angeles
Starting a business in Los Angeles is a thrilling journey, but it comes with a unique set of legal considerations. To ensure a successful start and protect your business from potential legal pitfalls, it's advisable to consult with a business attorney or small business lawyer in Los Angeles who can provide tailored guidance based on your specific needs. By addressing these key legal considerations, you'll be well on your way to building a thriving business in the City of Angels.
Amanda Rokita's expertise, knowledge, and experience in business litigation assure you that she handles your legal matters with the utmost care. At Rokita Law, our experienced team commits to offering you the best possible service, assuring you that your case is in good hands and allowing you to rest assured. As an experienced litigator, Amanda has a dynamic approach to representing clients and handling her cases. If you're looking for help navigating through any legal disputes involving your business or property, call upon the trusted name of Rokita Law today! Our team will be more than willing to assist you every step of the way. Don't take on tough business litigation alone – involve the help of an attorney who knows how to get results. Involved in a business dispute? Call Rokita Law! Schedule a consultation today to see how our team can help you navigate the complex world of business litigation. 
Attorney Advertising Material by Rokita Law, P.C. 11340 W. Olympic Bl. Suite 266 Los Angeles, CA 90064 (888) 765-4825. Rokita Law, P.C. provides the content on this post for informational purposes only. The information should not be construed as, nor is intended to be, legal advice.⁠ Results may vary. This is not a guarantee, warranty, or prediction regarding the outcome of your case. Posts are for educational purposes only and are based on California law only, except for trademarks and copyrights filed with the US Patent and Trademark Office (USPTO).⁠
Serving You With Excellence, Passion, & Integrity
Fill out the contact form or call us at
(888) 765-4825
to schedule your consultation.