Please note that it has come to our attention that businesses are receiving emails from "Trademark Swift" and "Trademark Blink" using Amanda Rokita's name in the signature. Our office has never been affiliated with any third party trademark companies, some of which have been identified by the USPTO as a scam. We only offer trademark services through our law firm, Rokita Law, P.C. If you received one of these emails, we would greatly appreciate it if you would forward it to ar@rokitalaw.com.
Thank you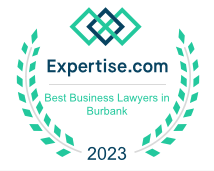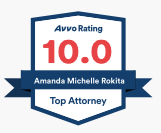 A Business Lawyer's Key Legal Considerations for Starting a Business in Los Angeles
Starting a small business in Los Angeles can be a thrilling endeavor. However, it's not without its unique set of challenges and legal considerations. To ensure a successful and legally sound launch, entrepreneurs must be well-versed in the specific legal aspects of doing business in Los Angeles. In this comprehensive guide, our Los Angeles small business lawyer will delve into the critical legal considerations every business owner should know when embarking on their entrepreneurial journey in Los Angeles. Whether you're a seasoned entrepreneur or a first-time business owner, this information will be invaluable in helping you navigate the complex legal landscape of Los Angeles.
Choosing the Right Business Structure
Selecting the appropriate business structure is a pivotal decision that will significantly impact your business's legal, financial, and operational aspects. Below are some of the common business structures and their implications. Your small business lawyer will be able to advise you on the best structure for your business's needs:
Sole Proprietorship
A sole proprietorship is the simplest business structure, ideal for solo entrepreneurs. In a sole proprietorship:
Advantages: It's easy to set up, and you have full control over the business.
Disadvantages: Personal liability, meaning your personal assets are at risk if the business incurs debts or legal troubles.
Partnership
Partnerships come in various forms, including general partnerships and limited partnerships. In a partnership:
Advantages: Shared responsibility, resources, and expertise.
Disadvantages: Personal liability for general partners, limited control in limited partnerships.
Limited Liability Company (LLC)
An LLC combines the benefits of both a sole proprietorship and a corporation:
Advantages: Limited personal liability, flexibility in management and taxation.
Disadvantages: Slightly more complex to set up than sole proprietorships and partnerships.
Corporation
Corporations provide a high level of personal liability protection but come with added complexity:
Advantages: Limited personal liability, easier access to capital, and potential tax benefits.
Disadvantages: More paperwork and regulatory compliance requirements.
Selecting the right business structure depends on your business goals, risk tolerance, and future plans. Consulting with a business attorney in Los Angeles is advisable to make an informed decision.
Permits and Licenses
Before you can legally operate your business in Los Angeles, you'll likely need various permits and licenses. These requirements can vary depending on your business type and location.
Local Permits and Licenses
Los Angeles has its own set of local permits and licenses for businesses. Some common ones include:
Business Tax Registration: Required for all businesses operating within city limits.
Zoning Permits: Ensures your business location complies with zoning regulations.
Health Permits: Necessary for businesses involved in food service or health-related services.
Home Occupation Permits: If you plan to run your business from home, you may need this permit.
State-Level Permits and Licenses
Additionally, certain businesses in Los Angeles may require state-level permits or licenses, such as:
Professional Licenses: Required for regulated professions like attorneys, doctors, and contractors.
Sales Tax Permit: Necessary if you plan to sell tangible goods.
Alcoholic Beverage License: If your business involves alcohol sales.
Make sure to research and obtain all the necessary permits and licenses relevant to your specific business to avoid potential legal issues down the road.
Zoning and Land Use Regulations
Zoning and land use regulations play a crucial role in where and how you can operate your business in Los Angeles. These regulations determine:
The type of business activities allowed in specific areas.
Building codes and requirements.
Environmental and safety considerations.
Understanding and complying with these regulations is essential to avoid costly legal issues. It's recommended to consult with a local zoning expert or a small business lawyer in Los Angeles who specializes in land use law to navigate this complex area effectively.
Employment and Labor Laws
If you plan to hire employees for your Los Angeles-based business, you must be aware of the intricate employment and labor laws in California.
Wage and Hour Laws
California has strict wage and hour laws that include:
Minimum Wage: It's higher than the federal minimum wage.
Overtime Pay: For non-exempt employees working more than 8 hours a day or 40 hours a week.
Meal and Rest Breaks: Regulations regarding when and how long employees must have breaks.
Employee Classification
Understanding the distinction between employees and independent contractors is crucial. Misclassifying workers can lead to legal troubles and penalties. Consult with a business attorney in Los Angeles to ensure you classify your workers correctly.
Anti-Discrimination and Harassment Laws
California has robust anti-discrimination and anti-harassment laws in place. You must create a workplace free from discrimination and harassment, and this includes providing appropriate training for your employees.
Contracts and Agreements
Contracts are the foundation of any business transaction, and getting them right is paramount.
Importance of Written Agreements
Written Contracts: Always have written contracts for important business agreements, such as partnerships, vendor relationships, and employee agreements.
Legal Counsel: It's advisable to seek legal counsel to draft, review, and negotiate contracts to protect your interests.
Taxation and Compliance
Understanding the tax landscape is crucial for any business owner in Los Angeles.
State and Local Taxes
California has various state and local taxes, including sales tax, income tax, and property tax. Ensure you register for the appropriate tax permits and meet your tax obligations.
Federal Taxes
You must also handle federal taxes, including employer identification numbers (EINs) and federal income tax. Proper record-keeping is vital for tax compliance.
Trusted Business Lawyers In Los Angeles
Starting a business in Los Angeles is a thrilling journey, but it comes with a unique set of legal considerations. To ensure a successful start and protect your business from potential legal pitfalls, it's advisable to consult with a business attorney or small business lawyer in Los Angeles who can provide tailored guidance based on your specific needs. By addressing these key legal considerations, you'll be well on your way to building a thriving business in the City of Angels.
Amanda Rokita's expertise, knowledge, and experience in business litigation assure you that she handles your legal matters with the utmost care. At Rokita Law, our experienced team commits to offering you the best possible service, assuring you that your case is in good hands and allowing you to rest assured. As an experienced litigator, Amanda has a dynamic approach to representing clients and handling her cases. If you're looking for help navigating through any legal disputes involving your business or property, call upon the trusted name of Rokita Law today! Our team will be more than willing to assist you every step of the way. Don't take on tough business litigation alone – involve the help of an attorney who knows how to get results. Involved in a business dispute? Call Rokita Law! Schedule a consultation today to see how our team can help you navigate the complex world of business litigation. 
Attorney Advertising Material by Rokita Law, P.C. 11340 W. Olympic Bl. Suite 266 Los Angeles, CA 90064 (888) 765-4825. Rokita Law, P.C. provides the content on this post for informational purposes only. The information should not be construed as, nor is intended to be, legal advice.⁠ Results may vary. This is not a guarantee, warranty, or prediction regarding the outcome of your case. Posts are for educational purposes only and are based on California law only, except for trademarks and copyrights filed with the US Patent and Trademark Office (USPTO).⁠
Serving You With Excellence, Passion, & Integrity
Fill out the contact form or call us at
(888) 765-4825
to schedule your consultation.