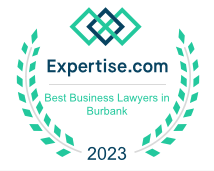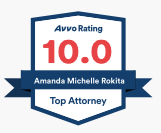 Integration Clauses: What They Are and Why Your Business Needs Them Explained by Our Business Lawyers in Los Angeles
As a small business owner, it is important to protect yourself and your company from potential legal disputes. One way to do this is through the use of integration clauses in your contracts. In this article, our business lawyer will explain what integration clauses are and why your business should use them.
Understanding Integration Clauses
An integration clause, also known as a merger clause, is a contractual provision that states that the written agreement between the parties is the complete and final expression of their agreement. This indicates that the written contract invalidates any previous oral or written agreements that are not included. Integration clauses can be broad or narrow in scope and can cover a variety of terms and conditions.
Benefits of Using Integration Clauses
There are several benefits to using integration clauses in your business contracts. First and foremost, they can help to prevent disputes by making sure that all parties have a clear understanding of the terms and conditions of the agreement. This can help to avoid misunderstandings and disagreements that could possibly lead to legal action.
Integration clauses can also provide protection for your business in the event of a dispute. If a disagreement arises regarding the terms of the agreement, the integration clause can serve as evidence in court to demonstrate that the parties intended the written contract to be the final and comprehensive agreement.
Creating an Effective Integration Clause
To create an effective integration clause, it is important to be specific and clear in your language. The clause must clearly state that the written agreement represents the complete agreement between the parties and replaces any prior or contemporaneous agreements. It is also a good idea to specify which documents are part of the contract and which are not.
In addition, it is important to ensure that all parties have a clear understanding of the integration clause and its implications. One can accomplish this by incorporating a separate section in the contract that elucidates the purpose and impact of the clause.
In conclusion, integration clauses are an important tool for protecting your business from potential legal disputes. They provide clarity and certainty about the terms and conditions of your contracts, which can help to prevent misunderstandings and disagreements. To ensure that your integration clause is effective, it is important to be specific and clear in your language and to ensure that all parties understand the purpose and effect of the clause. At Rokita Law, P.C., our team of experienced business lawyers in Los Angeles can assist you with drafting effective integration clauses and other important legal documents to protect your business. Contact us today to schedule a consultation.
Rokita Law-Trusted Business Lawyers in Los Angeles
Amanda Rokita's expertise, knowledge, and experience in business litigation instill confidence that Rokita Law is handling your legal matters with the utmost care. Our committed team of experienced business lawyers provides the best possible service, ensuring that your case is in good hands. As an experienced litigator, Amanda has a dynamic approach to representing clients and handling her cases.
If you're looking for help to navigate through any legal disputes involving your business or property, call upon the trusted name of Rokita Law today! Our team will be more than willing to assist you every step of the way. Don't take on tough business litigation alone – involve the help of an attorney who knows how to get results. Involved in a business dispute? Call Rokita Law! Schedule a consultation today to see how our team can help you navigate the complex world of business litigation.
Attorney Advertising Material. Rokita Law, P.C. advertises on this post, and it provides the content for informational purposes only. The statement does not intend to provide legal advice, and people should not interpret it as such.11340 W. Olympic Bl. Suite 266 Los Angeles, CA 90064. Results may vary. This is not a guarantee, warranty, or prediction regarding the outcome of your case. Posts are for educational purposes only and are based on California law only, except for trademarks and copyrights filed with the US Patent and Trademark Office (USPTO).
Serving You With Excellence, Passion, & Integrity
Fill out the contact form or call us at
(888) 765-4825
to schedule your consultation.