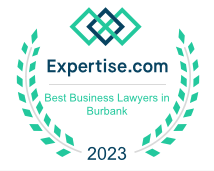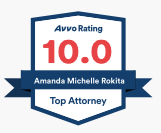 Essential Clauses for Business Partnership Agreements: Tips from a Business Lawyer in Los Angeles
Navigating Smooth Partnerships: The Power of Partnership Agreements
Do you know about Business Partnership Agreements? our Business Lawyer in Los Angeles are here to discuss with you. In a world where the business landscape is changing every day, it's no wonder that disagreements between partners can arise in the blink of an eye. With so many entrepreneurs setting up shop and starting new ventures, it's all too easy for good intentions to take a turn for the worse and end up in disputes that could have been avoided altogether. Fortunately, creating a partnership agreement is the first step in preventing any disagreements from escalating and becoming lawsuits.
What Is A Partnership Agreement?
A partnership agreement is a legal document that outlines some basic ground rules between business partners. If your business is operating as a limited liability company, the agreement may be referred to as an "operating agreement", or "bylaws" for a corporation. A partnership agreement is designed to set out the rights and obligations of each partner and to prevent conflicts down the line, particularly when it comes to money, decision-making, and ownership. However, a typical partnership agreement should also cover areas that might not be immediately obvious. In this article, we'll examine five common causes that businesses should include in any partnership agreement to avoid disputes. Business partnership lawyer
Ownership and Equity
Every partnership agreement should clearly state how partners will split ownership and equity. At the outset, it's important to establish each partner's percentage of ownership. This will help to avoid confusion over who owns what, and who's entitled to what. It's important to note that equity doesn't always equal ownership, but it can help to clarify each partner's contribution to the company.
Responsibility and Decision-Making
Partnerships bring together individuals with different skill sets, experiences, and strengths. Therefore, defining each partner's responsibilities should also be a priority, avoiding guesswork or interpretation. Who is responsible for what? Which partner is in charge of strategy, staffing, finances, or operations? Including these questions in the partnership agreement is essential to avoid conflicts or misunderstandings.
Exit Provisions 
One aspect that many partnership agreements overlook is exit provisions for partners. What happens if one partner wants to leave the business, or if a partner passes away? Defining the terms of exit in the partnership agreement is essential, including the transfer of ownership, the valuation of the business, and how the departing partner will be compensated. These provisions can prevent disputes and ensure smoother transitions. Business partnership lawyer
Dispute Resolution 
Every partnership agreement should have a clear process for resolving disputes, both big and small. This should include steps such as mediation and arbitration to avoid costly lawsuits. The partnership agreement should clearly state how to resolve disputes, the timeline for resolving them, as well as the fees associated with any dispute resolution process.
Confidentiality and Non-Disclosure 
One area of agreement that many businesses overlook is confidentiality and non-disclosure clauses. Partnerships are built on trust, and this includes trust in each partner's ability to keep confidential information confidential. Non-disclosure clauses can protect the business from any partner revealing trade secrets, sensitive financial information, or intellectual property. Business partnership lawyer
Securing Success: The Power of Comprehensive Partnership Agreements
In summary, a partnership agreement is essential to any business, regardless of its size. It's a legally binding document that outlines the rights and responsibilities of each partner and sets the ground rules for the partnership. By including the five common causes mentioned above, a business disputes lawyer can guide their clients to minimize their chances of disputes in the future. By investing time and resources into drafting a solid partnership agreement, businesses can save themselves from heartache, stress, and expense down the line.
TRUSTED BUSINESS LAWYER IN LOS ANGELES
Amanda Rokita's expertise, knowledge, and experience in business litigation assure you that she handles your legal matters with the utmost care. At Rokita Law, our experienced team commits to offering you the best possible service, assuring you that your case is in good hands and allowing you to rest assured. As an experienced litigator, Amanda has a dynamic approach to representing clients and handling her cases. If you're looking for help navigating through any legal disputes involving your business or property, call upon the trusted name of Rokita Law today! Our team will be more than willing to assist you every step of the way. Don't take on tough business litigation alone – involve the help of an attorney who knows how to get results. Involved in a business dispute? Call Rokita Law! Schedule a consultation today to see how our team can help you navigate the complex world of business litigation. 
Attorney Advertising Material by Rokita Law, P.C. 11340 W. Olympic Bl. Suite 266 Los Angeles, CA 90064 (888) 765-4825. Rokita Law, P.C. provides the content on this post for informational purposes only. The information should not be construed as, nor is intended to be, legal advice.⁠ Results may vary. This is not a guarantee, warranty, or prediction regarding the outcome of your case. Posts are for educational purposes only and are based on California law only, except for trademarks and copyrights filed with the US Patent and Trademark Office (USPTO).⁠
Serving You With Excellence, Passion, & Integrity
Fill out the contact form or call us at
(888) 765-4825
to schedule your consultation.