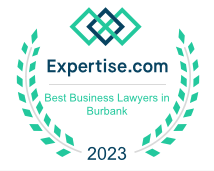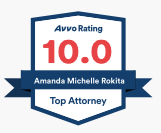 Differences Between A California Residential Lease vs. A Commercial Lease | Explained By A Real Estate Lawyer
When it comes to leasing property in California, there are two main types of lease agreements: residential and commercial. While both agreements outline the terms and conditions of a lease, there are important differences between the two that landlords and tenants should be aware of. In this article, our real estate lawyer will discuss the differences between California residential and commercial leases, and what you need to know to protect your interests.
1. Purpose of Lease
The first major difference between a residential and commercial lease is the purpose of the lease. People use a residential lease for living purposes, whereas they use a commercial lease for conducting business activities. This means that a commercial lease is more complex and detailed, as it needs to cover the different types of activities that can take place within the commercial property.
2. Length of Lease
Another difference between residential and commercial leases is the length of the lease. Residential leases are typically short-term, ranging from six months to one year, while commercial leases can be long-term, ranging from three to five years or even longer. This is because residential tenants are often looking for temporary housing solutions, while commercial tenants are typically looking for a long-term base for their business operations.
3. Rent Increase
Rent increase is another significant difference between the two types of leases. Residential leases in California may be subject to rent control laws that limit the amount landlords can increase rent each year. In contrast, commercial leases do not have such protections and landlords are free to increase rent as per the terms of the lease. Further, a commercial lease may require a tenant to pay CAM (common area maintenance), or a portion of the owner's property insurance in addition to the base rent price.
4. Negotiation
Commercial leases are generally more negotiable than residential leases. Commercial tenants have more bargaining power than residential tenants and can negotiate more favorable lease terms, such as rent, lease length, services or utilities covered by the landlord, and renewal options.
5. Maintenance and Repairs
Commercial leases may require tenants to be responsible for the maintenance and repairs of the property. This is in contrast to residential leases, where the landlord is usually responsible for maintenance and repairs unless otherwise specified in the lease agreement.
6. Security Deposits
Commercial leases require a much higher security deposit than residential leases. This is because commercial properties tend to be more expensive than residential properties, and the business activities conducted within the commercial property can result in more wear and tear.
In conclusion, the main differences between a California residential lease and a California commercial lease are the purpose of the lease, the length of the lease, rent increase, negotiation, maintenance and repairs, and security deposits. It is important for landlords and tenants to understand these differences and how they affect their rights and obligations under the lease agreement. We recommend consulting with a Los Angeles real estate lawyer who has experience in real estate and leasing matters for more information and guidance on California lease agreements.
TRUSTED REAL ESTATE LAWYER IN LOS ANGELES
A skilled real estate lawyer can be an invaluable asset to individuals and businesses involved in any type of real estate transaction. From buying or selling property to dealing with landlord-tenant disputes, zoning issues, and much more, a knowledgeable and experienced real estate attorney can provide the information, guidance, and legal representation needed to navigate this complex field. If you are looking for a top-rated real estate lawyer in Los Angeles, look no further than our team at Rokita Law, P.C. With years of experience and a proven track record of success, we are committed to delivering comprehensive legal services tailored to meet your unique needs. Contact us today to Schedule a consultation  and learn more about how we can help you.
With Rokita Law, you can breathe a little easier knowing you have a business lawyer on your side that offers solutions to many legal needs with experience, passion, and integrity. Located in Los Angeles, California, we practice in many areas, like civil litigation, business law, real estate law, and intellectual property, to give you well-rounded support with trusted, professional lawyers.
Attorney Advertising Material. Rokita Law, P.C. advertises on this post to provide information only and does not intend or construe the content as legal advice. 11340 W. Olympic Bl. Suite 266 Los Angeles, CA 90064. Results may vary. This is not a guarantee, warranty, or prediction regarding the outcome of your case. Posts are for educational purposes only and are based on California law only, except for trademarks and copyrights filed with the US Patent and Trademark Office (USPTO).⁠
Serving You With Excellence, Passion, & Integrity
Fill out the contact form or call us at
(888) 765-4825
to schedule your consultation.