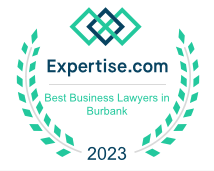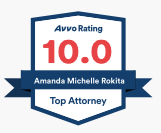 Common Mistakes To Avoid When Filing For A Trademark 
Filing for a trademark can be a complex and challenging process, which is why many business owners turn to experienced intellectual property lawyers, specifically trademark lawyers, for assistance. Making mistakes in the application process can prove costly and time-consuming, as rectifying errors may require filing another application. To ensure your trademark application is successful, it is important to become familiar with some common mistakes to avoid when filing for a trademark to ensure your application process moves as smoothly as possible. Here are some tips from an experienced trademark attorney in Los Angeles.
Mistake #1-Identifying The Incorrect Party As The Trademark Owner
When applying for a trademark, it is essential to avoid making mistakes that could result in delays, rejection, or cancellation of the application. One of the most crucial errors is incorrectly identifying the party as the trademark owner. This mistake is not fixable. It is important to identify the correct owner when filing your initial application.
Mistake #2-Incorrectly Identifying The Goods and Services of the Trademark
Failing to correctly classify the goods or services associated with a trademark application can have disastrous consequences. To ensure optimal protection of the mark, one must select goods and services that accurately reflect the nature and purpose of the trademark. It is critical that applicants take extra care by using specific and precise wording that is consistent with the International Classification of Goods and Services.
Mistake #3-Filing For A Trademark That Conflicts With An Already Registered or Applied For Mark
A trademark that conflicts with an already registered or applied for trademark is another common mistake that is non-fixable. Before filing an application, it is crucial to conduct a thorough search of existing trademarks. A thorough search can help avoid filing an application with a conflicting mark. Making such an error could lead to confusion, dilution, or infringement. Working with a trademark attorney can help identify potential conflicts and avoid legal issues.
Mistake #4-Your Trademark Is Generic, Commonly Used, or Descriptive
Seek advice from a trademark attorney when selecting a name to ensure that the chosen mark is distinctive and memorable. Arbitrary, fanciful, suggestive and coined trademarks have the best chance to obtain protection by the trademark office. Marks that are unlikely to receive approval are generic, descriptive or commonly used trademarks due to lack of distinctiveness.
A trademark attorney can provide valuable assistance to ensure the mark is suitable for registration and ensuring that you have exclusive rights to use the mark in your desired category. Additionally, they can advise on how best to protect your trademark from infringement and unauthorized use.
Mistake #5-Identifying The Incorrect Party As The Trademark Owner
A fixable or possibly fixable mistake is including another person's name without their consent, using a surname only, or providing a wrong type of specimen or insufficient evidence of use. It is important to correct these mistakes promptly and effectively to avoid delays or rejection. If you use a person's name in your mark, you will need to provide proof of consent at the time your application is filed. An experienced trademark attorney, such as the attorneys at Rokita Law, can assist you with obtaining and filing the appropriate consent forms.
Rokita Law-Trusted Trademark Lawyer in California
Filing for a trademark requires attention to detail, accuracy, and knowledge of the legal and regulatory requirements. By avoiding common mistakes and working with an experienced trademark lawyer, applicants can increase the chances of success and protection of their trademarks.
When it comes to running your business, there are plenty of things to consider, and it can be difficult to keep track of all the legalities required to operate efficiently. Enlist the services of an experienced business lawyer to sufficiently address and resolve any legal issues arising in your business.
With Rokita Law, you can breathe a little easier knowing you have a business lawyer on your side that offers solutions to many legal needs with experience, passion, and integrity. Located in Los Angeles, California, we practice in many areas, like civil litigation, business law, real estate law, and intellectual property, to give you well-rounded support with trusted, professional lawyers.
Schedule a consultation today to find out how we can help, and watch your business thrive.
Attorney Advertising Material. The content on this post is provided for informational purposes only. This information is not legal advice. Advertisement by Rokita Law, P.C. 11340 W. Olympic Bl. Suite 266 Los Angeles, CA 90064. Results may vary. This is not a guarantee, warranty, or prediction regarding the outcome of your case. Posts are for educational purposes only and are based on California law only, except for trademarks and copyrights filed with the US Patent and Trademark Office (USPTO).⁠
Serving You With Excellence, Passion, & Integrity
Fill out the contact form or call us at
(888) 765-4825
to schedule your consultation.