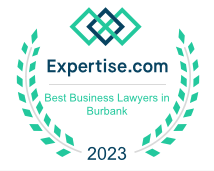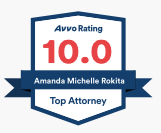 Buyer Beware: Remedies for Real Estate Contract Breaches by Sellers
A Buyer's Remedies When A Seller Breaches A Real Estate Contract
Making a purchase of real estate is a significant investment, and one should never take it lightly. Unfortunately, there are times when sellers breach their real estate contracts and leave buyers in a difficult position. If this happens to you, it's important to understand your rights under real estate law so that you can take action against the seller for any damages incurred. A qualified real estate lawyer can provide valuable advice on how best to proceed with such cases. Read on to learn more about what options may be available if a seller breaches your real estate agreement.
If you plan on entering into a real estate contract in the future, you should consider having an experienced real estate attorney review the agreement.
Is The Buyer Entitled To Damages?
A buyer may seek a damages action for breach of contract or an action for specific performance.The terms of the liquidated damages provision, if the contract has one, or statute (Civ.C. §§ 3306 or 3300) will determine the recoverable damages for a buyer in the event of the seller's breach.The buyer's tender of performance is a prerequisite for recovery. The buyer must prove that it was ready, willing and able to pay the purchase price when due on the date of the contract.
Compensatory Damages
Civ. Code § 3306 permits the buyer to recover the following damages:
The price paid toward the property
Expenses properly incurred in examining the title and preparing the papers necessary towards the sale
The "market contract differential", which is the difference between the agreed-upon price and the value of the estate agreed to be conveyed at the time of the breach.
Interest
Recovery On A Liquidated Damages Provision
The contract's valid liquidated damages provision defines the buyer's recovery solely if it exists. Under Civ.C. §§ 3306 or 3300, the buyer is not allowed to recover damages.
Can The Buyer Seek Specific Performance?
The buyer may seek monetary damages or specific performance, but not both. The request for specific performance can be plead as alternative remedies if monetary damages are not sufficient.
What Are Incidental Damages?
If the seller breaches the agreement, the buyer is entitled to recover consequential damages that were reasonably foreseeable at the time of contracting and actually known or communicated to the seller. This includes lost profits, which are generally not recoverable under Civ.C. § 3306 unless the seller was aware that the buyer intended to resell the property. This entitlement applies regardless of whether the buyer seeks monetary or specific performance.
Knowing your rights and remedies when it comes to real estate contracts is a key safeguard against potential losses due to contract breaches. Buyers should always do their due diligence before signing the contract. A real estate attorney can carefully review the sales contract and advise the client as to what action to take in order to protect themselves from any potential issues that may arise and ensure that the remedies are adequate.
TRUSTED REAL ESTATE LAWYER IN LOS ANGELES
A skilled real estate lawyer can be an invaluable asset to individuals and businesses involved in any type of real estate transaction. From buying or selling property to dealing with landlord-tenant disputes, zoning issues, and much more, a knowledgeable and experienced real estate attorney can provide the information, guidance, and legal representation needed to navigate this complex field. If you are looking for a top-rated real estate lawyer in Los Angeles, look no further than our team at Rokita Law, P.C. We commit to delivering comprehensive legal services tailored to meet your unique needs, leveraging our years of experience and proven track record of success. Contact us today to Schedule a consultation  and learn more about how we can help you.
With Rokita Law, you can breathe a little easier knowing you have a business lawyer on your side that offers solutions to many legal needs with experience, passion, and integrity. Located in Los Angeles, California, we practice in many areas, like civil litigation, business law, real estate law, and intellectual property, to give you well-rounded support with trusted, professional lawyers.
Attorney Advertising Material. Rokita Law, P.C. advertises on this post to provide information only and does not intend or construe the content as legal advice. 11340 W. Olympic Bl. Suite 266 Los Angeles, CA 90064. Results may vary. This is not a guarantee, warranty, or prediction regarding the outcome of your case. Posts are 
for educational purposes only and are based on California law only, except for trademarks and copyrights filed with the US Patent and Trademark Office (USPTO).⁠
Serving You With Excellence, Passion, & Integrity
Fill out the contact form or call us at
(888) 765-4825
to schedule your consultation.