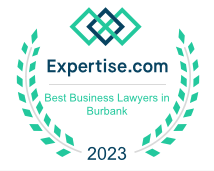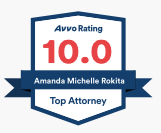 Why Should You Hire a Business Lawyer?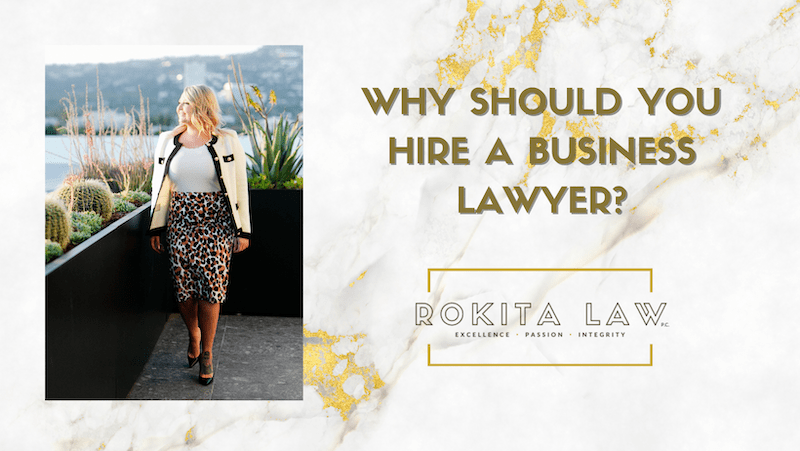 Running a business is no easy task and can prove to be quite stressful at times. With the business world constantly expanding, there are many efforts that must be made for things to run smoothly. Having someone in your corner for guidance that is trustworthy and able to help through important business decisions can take a load of stress off your shoulders, which is where a business lawyer comes in.
Corporate lawyers specialize in business law and will help navigate through many different processes and be there when you need it most in the event of any legal complications. Whether you are an entrepreneur starting up a new business, or already have a current longtime business, here are some of our top reasons why you should hire a business lawyer.
Receive Proper Legal Guidance
Working with a business lawyer allows you to get all the proper legal guidance and advice about your company. Typically, a business lawyer will know exactly how your business works and the inner workings of operating in your industry. A business lawyer can serve as a legal advisor that gives you clarity on legal matters you may not fully understand.
As time goes on, things like employment law have rapidly evolved, making it important to hire a business lawyer to not only protect you but your employees as well. A business lawyer will help you draft employee manuals that will address different expectations and rules for your employees that help avoid conflicts and creates a more functional work environment for everyone at your company. 
Avoid Mistakes
There are plenty of pitfalls when running a business, whether you are an experienced business owner or just starting out on a new venture. Business law issues and trends often can change over time. Hiring a legal professional allows you to run your company more efficiently with less risk of legal troubles in the future, especially with conflicts you never knew could happen. 
Help Drafting Contracts and Legal Agreements
With vague or incomplete agreements or contracts, clients, contractors, or associates may be able to take advantage of your lack of preparation. Business contracts govern the rights and duties between parties and are legally bound agreements that offer protection to all parties involved in the event of a conflict or dispute.
With a lawyer on your team, they can draft contracts that are crystal clear and free of any flaws, including all necessary clauses and provisions that will protect your rights and interests as a business. With all this attention to detail, there is less risk of anyone finding loopholes in a contract that they could use against you.
Handling Labor Issues and Lawsuits
There are a multitude of things that can happen when it comes to handling labor issues and lawsuits. When you are a business owner that engages with the services of employees, you must be aware of the laws and regulations that dictate the employer-employee relationship.
There may be things like wage disputes, breaches of employee contracts, or illegal dismissal issues, making it important to have legal services available with a trustworthy business lawyer to help guide you through each issue with confidence. When facing labor issues, your lawyer can advocate for your company and help avoid having to pay hefty fines and penalties.
Even beyond labor issues, your company may face other kinds of legal disputes. Regardless of the case, you don't want your business to be a defendant in court. However, if you do end up in court, a business lawyer can provide you with strong representation and help you protect your brand reputation as well as save time and money.
Referrals for Specialized Assistance
No lawyer can possibly know everything in every area of law. Business lawyers may be able to recognize if you need specific assistance for a problem or task.
There are many different connections your lawyer may have with other types of professionals to provide guidance for your business. If your company needs specialized legal needs in your industry, a well-connected business lawyer can eliminate the need for you to search for a new lawyer every time a different legal issue comes up.
Trusted Business Lawyer in Los Angeles
When it comes to running your business, there are plenty of things to consider, and it can be difficult to keep track of all the legalities required to operate efficiently. Enlisting the services of an experienced business lawyer can ensure that any legal issues that arise in your business are sufficiently addressed and resolved. 
With Rokita Law, you can breathe a little easier knowing you have a business lawyer on your side that offers many legal needs with experience, passion, and integrity. Located in Los Angeles, California, we practice in many areas, like civil litigation, business law, real estate law, and intellectual property, to give you well-rounded support with trusted, professional lawyers.
Schedule a consultation today to find out how we can help, and watch your business thrive.
Serving You With Excellence, Passion, & Integrity
Fill out the contact form or call us at
(888) 765-4825
to schedule your consultation.