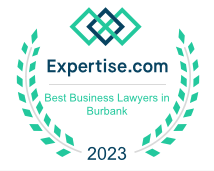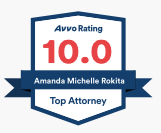 What You Need to Know About Business Litigation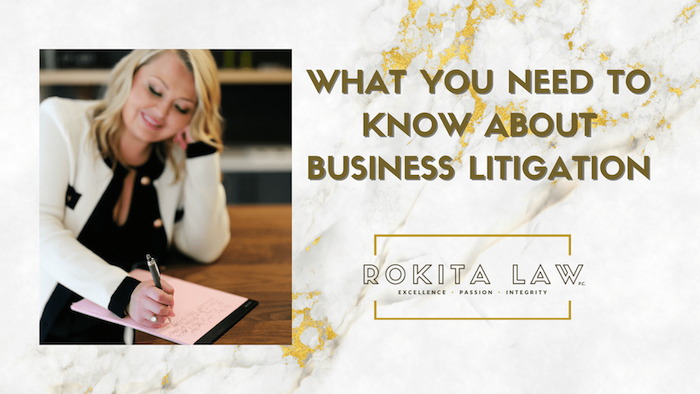 You started a thriving business, but not everything goes as planned and you end up in litigation. Maybe you slipped up and missed a key detail, or maybe someone thinks you are at fault in a customer, vendor, or employment issue.
As a business owner, you have a lot on your plate. Managing daily tasks, a team, and all business operations can be challenging. When a problem or accusation turns into a legal issue or lawsuit, it is important to know how to take action.
Representing yourself isn't always the best option, especially when it comes to business legalities. And if you are a limited liability company or a corporation, you are unable to represent yourself in Court. Having the top legal representation representing your interests in a business litigation case will help you to take effective and favorable action for your business.
What Is Business Litigation?
Anything having to do with a business dispute is considered to be business litigation. In litigation, a dispute must be resolved in a court of law or in a court-ordered mediation or similar situation.
Business litigation is considered civil law, not criminal law. A civil case occurs when a person or company files a claim against another person or company to resolve a legal issue.
Business litigation can originate from several sources. Issues may emerge with employees, customers, business competition, government parties, or outside third parties such as vendors, suppliers, or contractors.
Entities that are in a legal dispute with another business, vendor, customer, or employee should choose an attorney that specializes in business litigation and the defense of businesses and their ownership in the claims process and subsequent legal proceedings. Most business litigation attorneys specialize in a specific area of business litigation due to situational complexity.
Types of Business Litigation
There are several different types of business litigation that focus on specific areas of the business/company. This is why choosing a business litigation attorney specific to your claim or situation is important.
Employment
While many employees wouldn't consider going the legal route with their employer past or present, employment business litigation is one of the most common forms of business litigation. Wage disputes, wrongful termination, FMLA disputes, harassment, and discrimination all fall under employment business litigation.
These issues often go through federal and state employment laws, meaning that business litigation attorneys need to be educated and experienced in handling both. Handling an employment claim is unique in that employers often go through agencies to handle employment dispute claims.
Intellectual Property
Think about the last time you listened to a song or heard a clip of one on social media. Each song is copyrighted to the original writer/owner of that song. Therefore, the reproduction of that song without permission could be considered copyright infringement of intellectual property.
From copyright infringement to trademarks and trade secrets, intellectual property disputes involve how others handle protected work. To avoid these issues, many companies choose to document and encrypt their discoveries and trade secrets while also including non-disclosure agreements for those privy to that protected information.
Breach of Contract
Contractual agreements come with a lot of stipulations. All parties agree to obligations that are to be fulfilled. The failure of any party involved in a contract to fulfill whatever obligations are included can be considered to be in breach of contract.
From missed deadlines to not performing the functions of the agreement or not following other terms of the agreement, a breach of contract causes damages that may be irreparable. Recovering damages via a business litigation claim may be the only option for businesses or individuals finding themselves with a loss of value due to an irreparable contract.
Class Action
In a class action lawsuit, a large group of people collectively sue a common defendant over a similar problem. Common class action lawsuits include data breaches, pollution, product liability, employment, and debt cases. To certify as a class action lawsuit, there are specific rules that need to be followed.
Class action lawsuits can be heard in both state and federal court. It is also a favorable legal action for those who may not have the financial or other resources to file a claim on their own.
Filing as a group (with one person acting as the entity or representative) makes it easier both on individuals and law firms, as there is just one set of documents, witnesses, experts, and issues to dissolve in court rather than handling the aforementioned for multiple claims.
Trusted Business Lawyer in Los Angeles
When it comes to running your business, there are plenty of things to consider, and it can be difficult to keep track of all the legalities required to operate efficiently. Enlisting the services of an experienced business lawyer can ensure that any legal issues that arise in your business are sufficiently addressed and resolved.
With Rokita Law, you can breathe a little easier knowing you have a business lawyer on your side that offers solutions to many legal needs with experience, passion, and integrity. Located in Los Angeles, California, we practice in many areas, like civil litigation, business law, real estate law, and intellectual property, to give you well-rounded support with trusted, professional lawyers.
Schedule a consultation today to find out how we can help, and watch your business thrive.
Serving You With Excellence, Passion, & Integrity
Fill out the contact form or call us at
(888) 765-4825
to schedule your consultation.