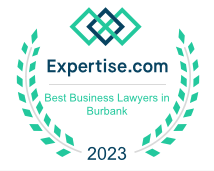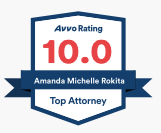 What Can a Business Attorney Do for You?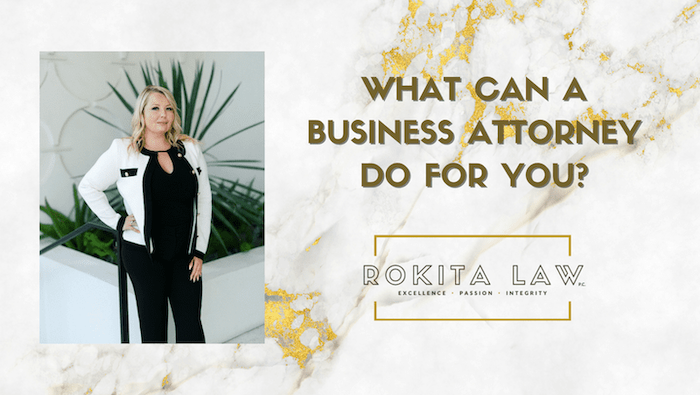 Small business development is growing rapidly. As more and more individuals hone in on their skills, interests, and education level, people find it easy to work for themselves and design the business that suits them best. However, starting a business can be a heavy task.
Businesses require a lot of time and effort to generate revenue from marketing materials to bookkeeping, content, web design, and sales. But regardless of what skill you possess and are passionate about, it is more possible than ever to start a business of your own.
Starting and owning a business doesn't come with a manual. You have to figure it out as you go, but there are resources out there to help you along the way. Think about everything that goes into making a business successful. From marketing and technology to sales and legal teams, these departments collectively form a business plan.
But what exactly are the legalities behind starting your own business in today's market? Why do you need to consult a legal team regarding your business? As a business owner, there are several ways that having a licensed business attorney can be useful.
What Is a Business Attorney?
Business attorneys, or corporate attorneys, are legal professionals that focus on the issues business owners may face. This can include everything from taxes and business transactions to intellectual property.
Business attorneys generally work in an office full-time and may be available after hours to assist their clients with an array of business needs. For example, these lawyers can help with filing legal paperwork, negotiating settlement terms when necessary, arguing on behalf of their clients in court, and more.
What Does a Business Attorney Do?
Business attorneys can help business owners or organizations through the legal processes that affect businesses.
Launching a Business
Starting a business can be the perfect time to look into choosing a corporate attorney. Should your business be set up as a Partnership, Limited Liability Company (LLC), or S-Corporation? Do you know how to file and which classification would be the most appropriate for your company?
Find a business attorney that is skilled in legal classifications for businesses. They can help you distinguish each classification type while guiding you in the right direction. These classifications correlate directly to paying taxes and other legal obligations. A business attorney can also assist you with obtaining the necessary permits and licensing to operate your business.
Creating and Reviewing Business Contracts
An attorney with expertise in overseeing written agreements is a strong asset to have for your business. Think about the responsibility as a business owner to maintain multiple contracts for your company, both internally and externally. You might miss the fine details of a contract without a professional with experience in dealing with contracts.
Business attorneys are trained to handle the fine details of a contract. The legal grounds, offer, duration, and intention of business contracts will vary with each client and hold different legalities according to the state you live in. Your business attorney will be prepared to take on these contracts with you and make sure that both new and old contracts include explicit clauses to avoid litigation.
Employment Matters 
If something goes awry with your business or an employee (or former employee) goes after you for something like a contract violation or unfair business practice, you need to be prepared for the legal fallout to follow.
A business attorney handles issues such as drafting and closing employment contracts, managing interns and how or if they will be paid, breaching a contract, or addressing the concern for unfair business practices.
Hiring a business attorney differs from hiring an employment attorney, however. Discrimination in the workplace or addressing workplace safety hazards would fall under the guidance of an employment attorney. 
Litigation
If your business offers a product or service, it's important that you follow through on the product or service to a tee. There will always be an unhappy client or customer you can't please, and a legal fallout may arise.
Being prepared for potential product or service litigation suits can be better handled with the right licensed business attorney handling your company's affairs.
A business attorney can review the situation and the lawsuit being filed. Referencing the contracts signed by both parties and acknowledging local, state, or federal laws that may apply to the case are important factors that a business attorney will have knowledge of.
Business attorneys can also assist in settling legal cases between businesses and employees or other businesses. Having quality representation can save you both time and money while also giving you potential alternatives for settling a dispute before it reaches the courtroom.
Choose Rokita Law as Your Business's Legal Representation
Rokita Law is a boutique law firm focused on utilizing our wealth of legal experience to deliver solution-based resolutions to individuals and small businesses throughout California. We are prepared to help your business overcome the adversity, challenges, and unknowns that come with owning a business today.
Amanda Rokita is an attorney and founder of Rokita Law P.C, garnering several awards, including the 2022 SuperLawyers Recipient, which is awarded to the top 2.5% of lawyers in California, and the 2022 SuperLawyers Rising Star Recipient, an award given to the top lawyers under 40.
Contact us today to discuss your case.
Serving You With Excellence, Passion, & Integrity
Fill out the contact form or call us at
(888) 765-4825
to schedule your consultation.