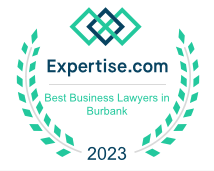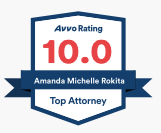 California LLC: What You Need to Know
One of the most important decisions you must make when starting a new business in California is determining which type of legal structure best suits the needs of your business. The legal structure of your business will determine your tax rate, management obligations, and other important factors of your business. A California business formation lawyer can assist you with determining the best structure for the needs of your business.
One of the most popular entity types is a Limited Liability Corporation, or LLC. A California limited liability company (LLC) is a form of business organization that combines the limited liability of a corporation with the flexibility of a partnership. LLCs are formed by filing articles of organization and paying a filing fee to the California Secretary of State.
The LLC has many benefits and advantages, including limited personal liability for the owners, tax simplicity, flexibility of management, and the ability to raise capital. The LLC is a popular choice for small and medium-sized businesses because of its relative simplicity and flexibility.
Things to Consider When Forming an LLC in California
The Name of the LLC
The first step is to choose a name for your LLC. There are requirements for naming your business in California. Keep the following in mind when choosing a name.
The name must include "LLC," "L.L.C.," "Ltd," "Co." or "Limited Liability Company"
You cannot choose the same name as an existing registered LLC in California.
You may not use "trust," "incorporated," or "corporation."
The name cannot contain the words "State Department," "FBI," CIA, "Treasury," or other words used in the name of a government agency.
Words that suggest your business is in the insurance or banking industry are not permitted.
Determining the Registered Agent
A registered agent is an entity or person you authorize to receive service of process and other legal paperwork on behalf of your business. You are required to name a registered agent in California. To be a registered agent, they must provide registered agent services, have a California address, and be available to receive and accept documents during regular business hours.
File the Articles of Organization
The articles of organization state the basic information about your company. The information you will need to draft your articles of organization is:
The name and address of your business
The purpose of your business
Your registered agent's name and address
The management structure of your business
The incorporator's signature
Receive a Certificate From the State
After you receive a certificate confirming that your LLC is registered as a legal entity, you may apply for an EIN (Employer Identification Number), open a bank account for your business, and obtain any necessary business licenses.
Have an Operating Agreement Drafted
An operating agreement outlines how your LLC will conduct business, how it is managed, determines initial financial contributions, and establishes the LLC's formalities. An operating agreement can help settle potential future financial disagreements and possible litigation. If you don't have an operating agreement and you end up in litigation, the Court will make its decision based on California law which may not always be what is in the business's best interest.
File a Statement of Information With the Secretary of State
A Statement of Information must be filed with the Secretary of State. This statement includes the following information about your LLC.
Name and the file number from the Secretary of State
Registered agent's name and address
Principle office address
Mailing Address
Name and address of managers or CEO, or the name and business address of all members
Email address
Principle business activity
Pay the Franchise Tax Fee
There is an annual Franchise Tax Fee of $800 to conduct business in California. Even if your business doesn't earn any income, you are still required to pay the fee each year. If your gross revenue is greater than $250,000, your annual fee will be higher.
If your LLC is formed between 2021-2023, your business is exempt from the $800 annual franchise fee for the first year. However, you will still have to pay it in your second taxable year.
How a Business Lawyer Can Help
When done correctly, an LLC can protect you from personal liabilities arising from your business. Enlisting the services of a qualified business lawyer in Los Angeles can ensure that everything is completed properly. Here are some other benefits of hiring a lawyer to assist you in forming your LLC.
They Can Help Determine if an LLC is Right For Your Business
While an LLC provides many benefits, there are other factors you want to consider when deciding on the structure of your business. For example, ownership issues, taxation, and future partnerships.
Your business lawyer can help you decide if an LLC fits the goals and needs of your business. They can walk you through the pros and cons of each type of entity so you can make the best choice for your situation.
They Can Ensure Everything is Completed Properly
As you can see from above, there are a lot of necessary steps required for your LLC to become active and available for you to conduct business under. Failing to properly prepare the necessary documents in a timely manner can cause significant delays for your business.
Your business lawyer can help ensure that all documents have been completed and submitted properly to ensure that your LLC is set up effectively. 
They Can Provide Legal Advice
When you're building a business, it's likely that you don't have the extra funds to hire in-house counsel, leading you to rely on information found on the internet in an attempt to DIY your LLC. While internet research is a great way to gain background information on the process to determine if a business lawyer knows what they're talking about, you're taking a considerable risk when using that information to form your LLC alone.
The California Secretary of State can only provide you with basic instructions, such as where to send your documents, but they can not give you legal advice. The only person able to legally give you legal advice is a California licensed attorney with experience in business formation law.
Turn to Rokita Law for Expert Legal Services
If you're starting a business in California, you want to enlist the services of an experienced, reputable business formation lawyer. Rokita Law assists business law clients in Los Angeles and throughout California.
Amanda Rokita is an attorney and the founder of Rokita Law. She knows firsthand what it takes to start and operate a business. She can help protect you and your business by using her creative problem-solving skills and strategic solutions based on her client's specific needs.
For legal counsel that stands up for your best interests, contact us today.
Serving You With Excellence, Passion, & Integrity
Fill out the contact form or call us at
(888) 765-4825
to schedule your consultation.